Dongguan Delishi Machinery Technology Co.,Ltd. is a wholly owned subsidiary of Hong Kong based "King View Engineering Co.,Ltd." The company was established in 1997. Through more than 10 years of experience in Hydraulic presses manufacturing and sales of DELISHI brand hydraulic presses. The company has developed series of products in more than 100 kinds. Our hydraulic presses basically including "Two Colum Type", "Four Colum Type", "frame Type" and "C Type" etc. However, we can also tailor-made according to the customer's requirement with a capacity from 1 ton up to 3000 tons. Most components using in "DELISHI" presses are imported from Europe, USA and Japan, such as BOSCH-REXROTH for hydraulic.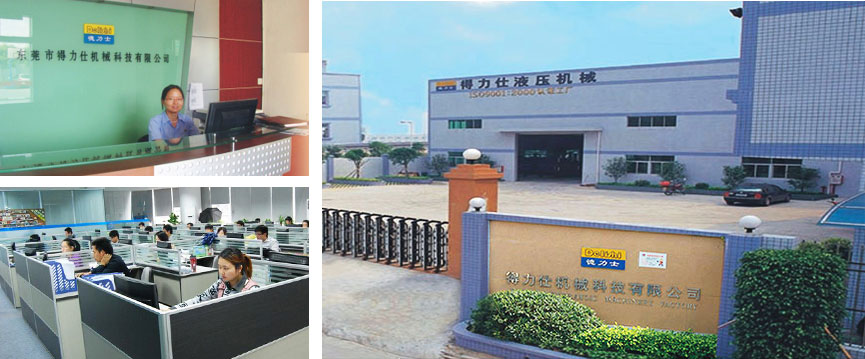 TE or Mitsubishi for electrical, and NOK for oil seal. "DELISHI" presses are very suitable for production of metal, Watches & Clock Parts, Computer cases, Optical Spectacles, Electronics Parts, Auton-parts, Jewelry Printing, Rubber Molding, Pressing Motor Shaft and Metal Power etc.
Today "DELISHI" presses are widely used in South-East Asia, Europe and South America with top quality at lower price. The company also has the professional engineer to support after sales service just in time.